Welcome!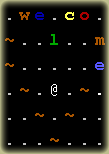 Hi! Welcome, and thanks for trying to contribute! Unfortunately, you are editing a ghost town. Please consider switching to the new wiki, like the rest of us. You work will reach much more people over there.
The How to help and Style guide pages are excellent starting points.
Recent changes is a great first stop, because you can see what other people are editing right this minute, and where you can help.
Questions? Need help? You can ask on Help Desk forum, on my talk page, at the Portal Community Portal or on the talk page associated with each article! Just remember to sign those posts with four tildes: ~~~~. That will expand to create a signature.
I'd be really happy to have you at the new site, and look forward to working with you! -- Sgeo (Talk) 14:05, 18 March 2012
Note: This is an automatic greeting.